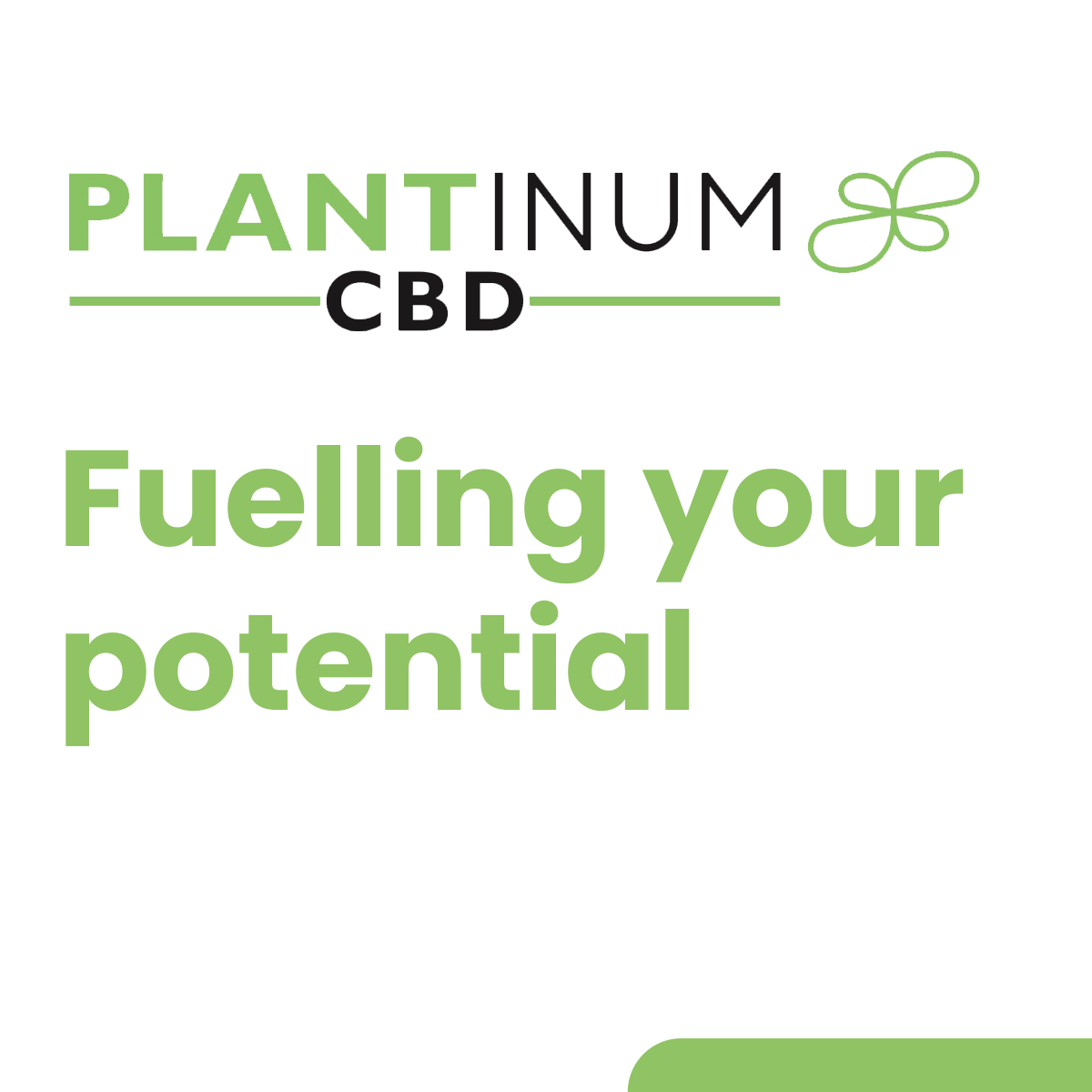 Sport is truly at the heart of Plantinum CBD as our MD is ex professional rugby player Stuart Collard.
Together with his expert team, we are arguably the UK's leading specialists in CBD production and manufacture. Combined, they have over 20 years expertise, knowledge, research and passion in this industry.
Plantinum CBD is fully licensed in CBD oil production, and legally regulated by all UK governing bodies, ensuring that we supply a fully legal and safe product range.
Welcome The Plantinum Family
Born 29th January 2001
Jack Scott is a British Superbike rider from Harpenden, England.
83 Races
49 Podiums
Championship Winner 2016
3rd Best Rookie 2017
2nd British Motostar 2018
No.1 Rookie in class 2018
2019 Development year on a Moto2 machine
Born 13 November 1979
Charles Hall is a British racing driver from Sheffield, England. After beginning racing in karts, he moved to car racing in 1997 at age 18 in BARC Formula Renault and the Formula VauxhallWinter Series.
1998 – second in the main championship of Formula Vauxhall
1999 – British Formula Three Championship B-class and finished 5th in the Formula Vauxhall Europa.
2000- competed in British Formula Renault and finished 6th with one victory at Silverstone Circuit.
2001 -Formula Renault 2000 UK, he moved to the United States mid-year to compete in Toyota Atlantic.
2003 – captured the Fran-Am 2000 winter series championship in the United States and drove in assorted other races in Europe.
2005 – scheduled to drive in GP2 and several role offers from the F1 Jordan Team and Monarchie Teambut was sadly injured in a road crash.
2006 – returned to racing and appeared in 3 Champ Car Atlantic Series races.
2008 he continued racing in America in the Star Mazda Series for Andersen Racing and was slated to make his Indy Lights debut in July at Watkins Glen International driving for the same team but he did not appear on track.
2009 – Semi retirement from professional.
2018 -2020 – come back and after a thrilling championship showdown at Snetterton in October 2020 Charles Hall duly secured the provisional Class A and overall 2020 RLM Racing Bikesports Championship title, in his Spire GT3.
Charles' Plantinum Top Recommendations
Whilst Charles use's all of our products daily for focus and concentration, he is a great adovate of the Heat and Cooling Balms to help relieve the pain of a historic injury and surgery.
Born; 11 June 1996
Will Safe is a British Professional Rugby Union player from Stratton, Cornwall, England
Position; Back Row
Height; (m) 1.91m (6ft 3in)
Current Club; Mosley Rugby Club – Birmingham moseleyrugby.co.uk/first-xv-team/players/
Previous clubs; Old Patesians in Gloucester, Gloucester Academy, Hartpury college
Honours; He represented England U18s, winning two AASE League titles and a FIRA Championship back in the 2014-15 season.[1] He was also named in the England U20s for the 2015 Six Nations Under 20s Championship and for the 2015 World Rugby Under 20 Championship.
Born 11 April 1989, Birmingham, England
He is an International DJ and social media personality, known for his extensive touring schedule. As an influencer he has built a fanbase of more than 255k followers on his Instagram account and 363k on subscribers on YouTube. He is also a brand ambassador for Mad Man Mechanics and Leader of the DMO Army.
DMO DEEJAY's Plantinum Top Recommendations
DMO DEEJAY is a great promoter of the Vegan Gummies and broadcasts weekly to his followers on their benefits, along with how they help with his ADHA, sleep and generally winding down.
Mauricio Lara is a Mexicain professional boxer in the feather division aged 23 and goes by the nickname Bronco. Mauricio Lara's record currently stands at 22 wins, 2 loses and 0 draws. Of those 22 wins he has stopped 15 of his opponents, so his current knock-out ratio is 68%. Of his 2 loses, he's been stopped 1 time. He's boxed a total of 110 rounds, meaning his professional fights last 4.6 rounds on average.
Mauricio Lara's last fight took place against Josh Warrington's on 13th Feb 2021, in London, United Kingdom. He won by technical knockout in the 9th round and the re match is scheduled for September 2021 in Leeds, UK.
Lara's last 3 fights have come over a period of 1 year, 3 months and 5 days, meaning he has been fighting on average every 5 months and 2 days. In those fights, he fought a total of 23 rounds, meaning that they have lasted 7.7 rounds on average.
Lara is currently ranked 5th by the The Ring, 4th by the IBF, 4th by the WBC and 3rd by the WBA at Featherweight.
We are all looking forward to the re match with Josh Warrington and another night to remember.
Another awesome addition to the boxing team is Abdul-Bari"Barry" Awad (born 3 March 1990), best known by his nickname of "Kid Galahad". Kid Galahad is a British professional boxer who held the European, British, and Commonwealth super-bantamweight titles between 2013 and 2015. His ring name was chosen by world famous Sheffield trainer Brendan Ingle, after a character played by Elvis Presley in the 1962 film of the same name .
Kid Galahad, ( 27-1, 16 KO's), has won the successful bid to fight for the vacant IBF featherweight title against Jazza Dickens, (30-3, 11 KO's), in the next few months, after Josh Warrington vacated it last month, after losing the fight with another Plantinum family member, Mauricio Lara back in February 2021.
We support all of our sporting family members , so please go and follow Kid Galahad on social media and look how Plantinum CBD is helping him on the path to being the next IBF Featherweight Champion. Keep an eye out for the official upcoming fight date, it's certainly going to be a night to remember.
Lee Appleyard (16-5-1 Win-Loss-Draw), from Rotherham,( born 21 Nov 1987 ), to the Plantinum CBD family, as he prepares for his Super lightweight fight against Sheffield's Dalton Smith in May 2021. Lee's initial clash with Dalton Smith was scheduled to be on the undercard of the Josh Warrington v Mauricio Lara Sky Sports bill at Wembley Arena in February but was cancelled due to him contracting COVID19. Now fully recovered from the virus, Lee is fit and ready for his rearranged clash. So again , go follow Lee Appleyard on his social media and see how Plantinum CBD is supporting his journey.
Dancer and Walsall Dance Academy
Qualifications – FIDTA, LISTD, RAD TC. MA Dance. Secondary Dance QTS
Examiner with IDTA, Professional Dance coach and teacher trainer.
My body is used to being put through its paces and since I've transitioned from dancer to teacher and taken on more coaching, examining the amount of time I get to spend on my own body and keeping it in good condition has sadly dismissed. That and balancing a life with three beautiful young girls it has left my body a little out of condition (I won't mention the age issue and what that does to the body!). I was first made aware of the Plantinum hand cream after a recommendation. As well as using it on my
hands I've been giving my feet some extra TLC and have been using it liberally in an evening on my feet covering with socks and then allowing it to soak in overnight whilst in bed. I wish I had taken before and after picture because the condition of my feet has improved so much even my husband has noticed. Years of neglect as a dancer and teacher have really been improved since using. I am delighted.
In the new year I was diagnosed with a bursitis on my right achilles attachment, it causes daily pain and has had a big impact on my work and even daily activities such as walking up the stairs. The physio recommended some cold treatment to ease the pain. I noticed the Platinum website had a cold treatment and so decided to give it a go after using the hand cream. I have been using it on my Achilles twice a day and it makes such a huge difference. I would recommend to others, I have even purchased the hand cream for my mother in law who has arthritis, and recommended the heat cream to some of my former students who are now professional dancers.
Plantinum provides all of our "Plantinum Team members" with safety and confidence for drug testing. All of our products have Novel Food classification and food supplement classification, are fully regulated, and have the approval of several major sporting federations to produce the ultimate product range with no THC. They are not just safe and legal for a professional sportsperson but for everyone.
If you are interested in joining the Plantinum family, please contact us on sales@plantinum-cbd.com or 0330 333 5100.